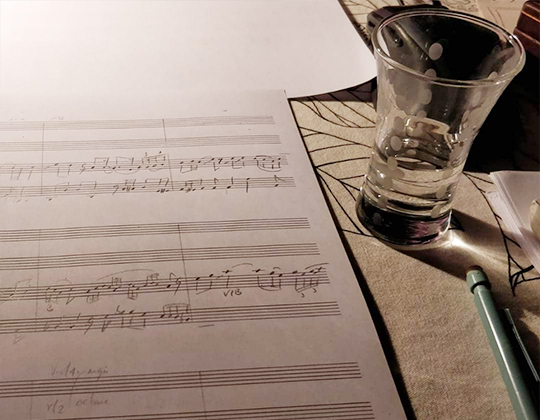 Musical arrangements
For those who wish to obtain a sheet music of their favorite melody, song or tune, but who do not find what they are looking for among the existing editions.
I suggest that you make a statement of your music, from a recording, and deliver you a faithful score or a particular arrangement for several chosen instruments.
I like to use my ear to follow the notes in their labyrinth, pick up and understand their arrangement.
Listening, transcribing, discovering, arranging, inventing, adapting, transposing, diverting sounds and notes is an attractive treasure hunt.
A skill that I gladly put at your service!
For more information, I will be happy to answer you.