Cello lessons
My cello lessons (modern and baroque) are for all ages: "from 7 to 77 years old", as well as for all levels! And in the region of Geneva and Lausanne. Has your child never made music, or even touched a cello?
Does he show any curiosity or admiration for this instrument?
You have come to the right place!
Let us accompany him together on this fantastic path
Are you an adult, the cello has always fascinated you but have never taken the courage to start learning it?
You had perhaps already played in your early youth, without daring one day to resume?
Do you think you are not good enough? Do you find yourself clumsy?
Unless it really seems like an impossible mountain to climb.
But don't worry!
It is such a natural activity that you will find your way around it very quickly.
We will help you!
In my accompaniment (individual lessons and ensembles), you will have the opportunity to listen to your specific tastes and develop them, to focus on more difficult points, and to glimpse crucial notions of musical language, for example, or 'improvisation.
With 15 years of experience, I am absolutely delighted and amazed at the approaches and abilities of all my students, young people and adults.
The joy is immense in accompanying you on a path tailored to your learning of the instrument.
You will also have the opportunity to practice in a group, if you wish.
I organize cello ensemble sessions every month
These are the perfect occasions to "experience the fire" by trying to turn your instrument as a real tool for communication and sharing with others!
My teaching includes practice on the so-called "modern" cello, and also on so-called "historical" or "old" instruments, with different equipment and playing.
It promotes direct oral transmission, 'chest to chest', as if going back to the sources of learning.
You will find a know-how inspired by an ancestral tradition.
Finally, to crown the work of the year, a small friendly concert is offered.
This gives you the opportunity to perform in public, and for your family!
It is included in the course price.
Discover this warm instrument, an authentic voice towards learning about oneself and the outside world, the infinite perceptions and sensitivities of each!
Appointment :
Or at the Ateliers de la Côte in Etoy (a place of artistic creation)
Either in Geneva (Grand-Saconnex), in premises with a rural and rejuvenating environment.
About me
Professional musician and independent cellist
Concert artist
Graduated from the Haute École de Musique de Genève (Diplomas of Soloist, Chamber Musician, Orchestral Musician, and Pedagogy)
Residency at the artistic center 'les Ateliers de la Côte' in Etoy
Member of several ensembles and music groups in French-speaking Switzerland
Course prices
Individual lessons
| | 30 minutes | 40 minutes | 55 minutes |
| --- | --- | --- | --- |
| Child | CHF 45.- | CHF 55.- | CHF 65.- |
| Adult | CHF 60.- | CHF 75.- | CHF 90.- |
Cello ensemble sessions
Available as an option, at the price of CHF 30.- per session (90 minutes),
Price per person
The schedule provides for an average of 9 sessions per year.
Ensemble lessons (chamber music and cello ensemble)
Chamber music lessons Lausanne and Vaud
Are you a string, wind, percussion or classical music player?
Are you looking for contacts to form a group?
Are you a trained group looking for coaching?
I am proposing here a Master-Class format, which aims to guide established groups towards the achievement of a concrete objective.
Due to my professional experience as a string quartet musician (diplomas and competitions), I am happy to accompany you in your process of developing repertoire and performance. For medium to professional level.
The emphasis will be on listening, dissociating points of attention, technical tools for collective work, psychological management tools, the study of the sound phenomenon and its use in Western music.
I look forward to hearing about your project.
Cello ensemble
Mainly intended for my students, they take place every month and allow you to test your skills in a group situation, crucial to cement your work.
Et surtout, voici un terrain idéal pour passer un très bon moment ensemble, se poser après une semaine chargée, et refaire le plein de bonnes énergies.
Recommendations
January 2020:
« I started playing the cello at 33. Not on a whim, but with a lot of doubts. Completely neophyte in the matter, I did not know at all if it would be a fad. Six months later, I'm having a lot of fun playing, despite the difficulties at the start. I am more motivated than ever. It is largely thanks to Mathieu, his talent, his kindness, his patience, his passion for the cello and the dynamic that he has created around him during his lessons and the concerts he organizes. Do not hesitate! »

(Stéphane)
« A living teaching adapted to the present moment. Mathieu always finds a way so that we can achieve satisfaction in our game.

Mathieu's lessons are lively and adapted to the reality of the day. There is no routine. Mathieu not only teaches music but it is also our sensitivity to music that he invites us to discover. His calm is a great help and everything will be done to ensure that the experience of satisfaction is achieved. These cello lessons are of high quality and the relationship is simple and warm. »

(Sara)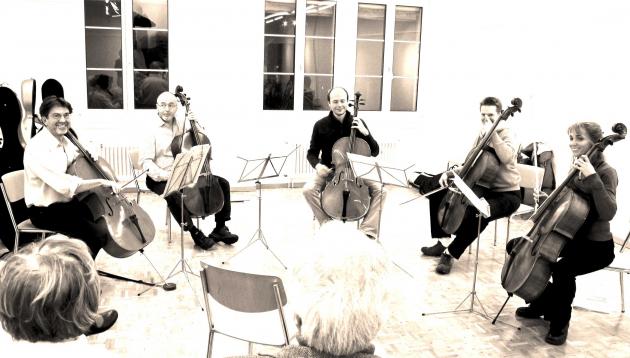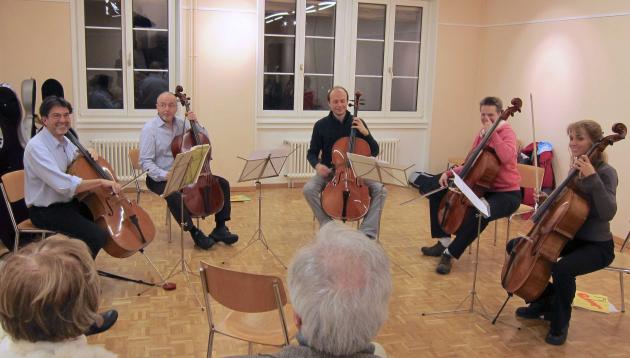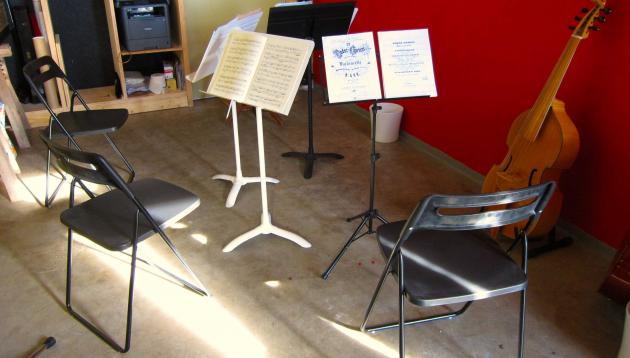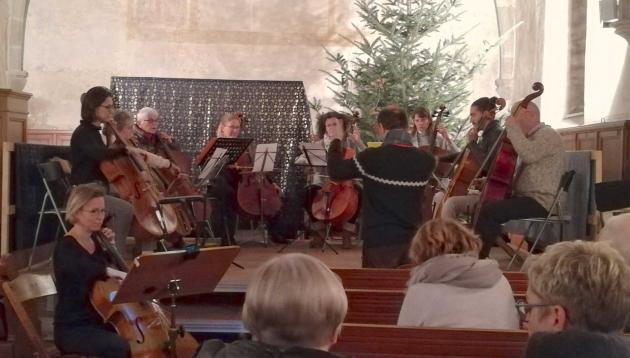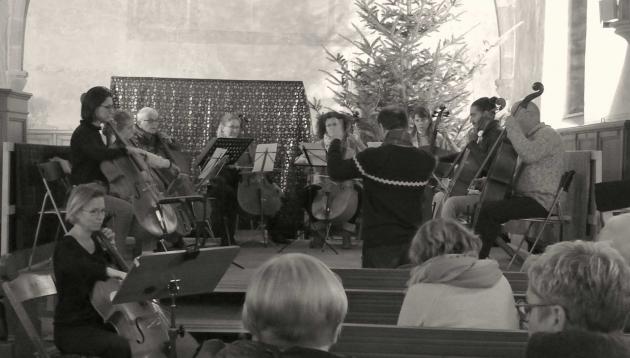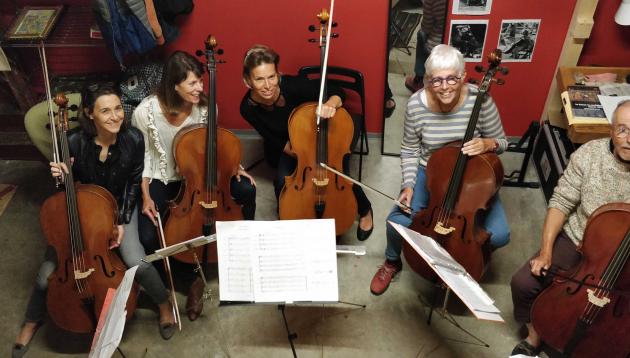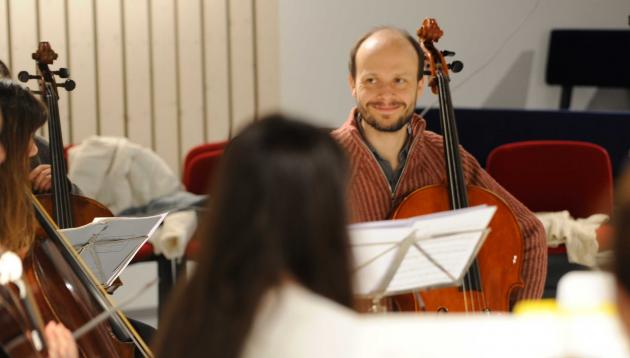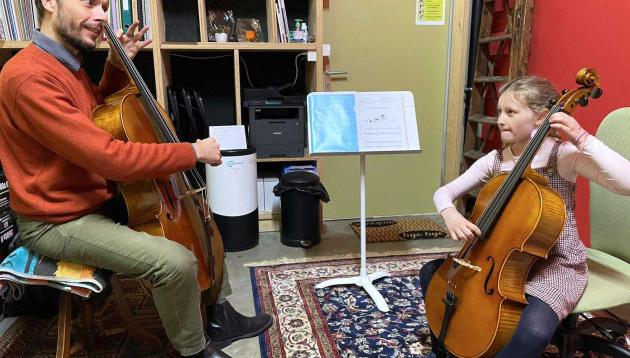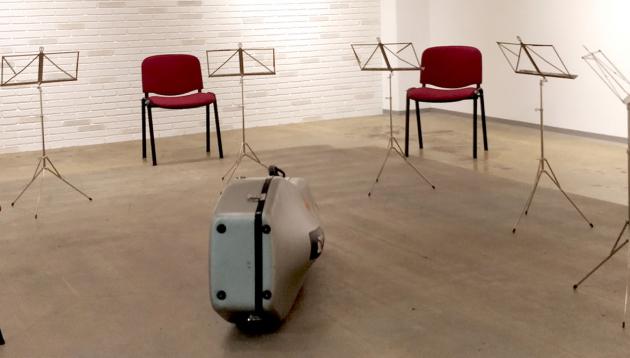 For more information, I will be happy to answer you.