Seeking musician for :
Weddings
Birthdays
Hotel Restaurants
Funeral services
Animation Wedding Music
A big day of celebration is approaching, the celebration of your wedding!
And are you still looking for musicians for a nice page of classical and popular music?
Would you like a professional musician but find it difficult to find?
You have knocked on the right door, that of an artist musician in French-speaking Switzerland, ready to render you this service, and even more willingly for such a wonderful event.
Wedding music group
Bring some touches of art, music and elegance: The music will advantageously underline the wishes of the bride and groom with that little something extra that will undoubtedly support the highlights of the ceremony.
Or opt for a show of artistic creation, where well-articulated music inspires and guides the brush of my faithful painter in Indian ink…. Enough to adorn your festive moments and mark the course of this day with majesty, serenity and joy.
As a professional cellist musician, I propose to bring you mastery and sensitivity, and participate in the desired sparkle for this unique Rendez-vous. Whether for a wedding ceremony in all religious buildings or for a civil act in Town Hall.
Finding a musical and tailor-made entertainment for a wedding has never been so easy: The sounds of the cello, and other instruments if desired, natural and without artifice, will bring to your ears their share of acoustic wonders and delicacies, all simply. Try the experiment in favor of local and traditional musicians, and leave your request here. I will reply you within 24 hours.
Wedding Music Rates
My prices are those of an independent professional concerned with satisfying you and sharing his art. The goal is to allow exceptional moments, according to your wishes and needs.
It starts at 300.- CHF for a few interventions during a ceremony and can be diversified to liven up an entire evening, with a wedding music group.
The price of a wedding band will be just as appropriate.
Customer feedback :
« Mathieu is not only an excellent musician but also an extraordinary educator, full of enthusiasm, creativity and contagious ardor for music that no one can escape. »

(Christiane, January 2018)
Musicians for Birthday
Birthdays follow one another: the perfect opportunity to renew your holiday ideas.Dare to innovate with a new element that is outside of everyday life ... A birthday or something else to celebrate? Opt for example for a wedding anniversary in music! And make the choice to host an artist musician, for a moment dedicated to his art.
His speech, always harmonious, will sometimes slip delicately between the ears of your guests and their conversations. The music I offer you is classical and popular music, with everything pop-music has added to it. It is there to punctuate the unfolding of your festivities and remains a great ally to treat your guests during a radiant afternoon or an evening with friends. A touch of charm and extra-ordinary.
Added to this, the presence of a beautiful instrument: the cello. And also the services of the violin, pan flute, or harp in addition ... Unless you are also sensitive to the pictorial art: a show of creation where the well articulated music comes to inspire and guide the brush of my faithful painter in Indian ink .... live.
So opt for suspended and collected moments, full of magic and poetry, in which we will take care together to integrate the music that suits you.
Those you like and would like to share with your loved ones but also great musical tunes from the classical repertoire.
This will allow your friends to enjoy a moment of listening, sharing and discovery. A real escape. I will be happy to help you create these rare moments, according to your sensitivity, your imagination and your needs.

To the question: "looking for a musician" I answer "birthday musician"!

Looking for Musician for Restaurant and Hotel
Dear Restaurateurs and Hoteliers,

The presence of musicians, even a band or orchestra in the dining room, was worthy of a noble assembly and synonymous with the great century.
These days, mixing salads and notes is not necessarily very easy. But the experience is certainly a little extra that can make all the difference. Especially if it becomes recurrent!
My interest is to offer you quality music, structured, frank, full of character. However, she knows how to be discreet, delicate and subtle by nature, for events at your hotel establishment or meals at your restaurant.
Looking for a musician in French-speaking Switzerland
Your hotel will benefit from a charming presence and an elegant touch.
The proposed repertoire gives pride of place to classical, jazz hits, and other popular tunes: a clever mix of well-known pieces, current or not, and works from the great repertoire, so as not to see the hours go by.
Different atmospheres are possible to create according to the needs of your guests and the size of your events.
The sound of the cello, but also that of the violin, panpipes, viola, harp ...
It will even be possible to create a small orchestra of up to ten people, each of them a professional musician.
Or a creative show where well-articulated music inspires and guides the brush of my faithful Indian ink painter…. A pictorial art installation that directly produces the process of creativity and interaction between two artists, observable and visible to all.
A rare and fascinating concept to experience.
For your musician search, favor local artists, to garnish your evening with an exceptional and original touch, send me a message here.
Customer feedback :
« His mastery of the cello and his pedagogical knowledge are of course the result of years of study and experience, but above all, they testify to a deep and continuous research process which brings a rare and precious richness to his teachings. This is a great inspiration to me and I am very grateful to him for allowing me to make a childhood dream come true. Thank you Mathieu :)»

(Enrica, may 2017)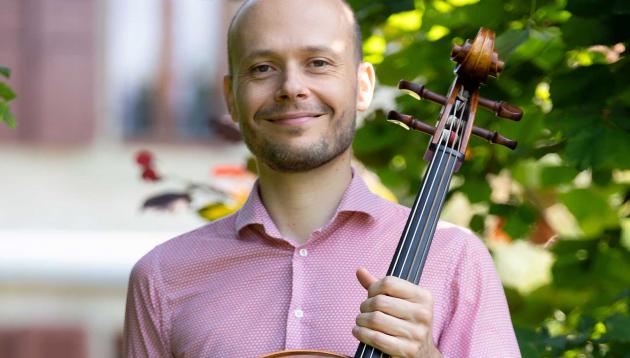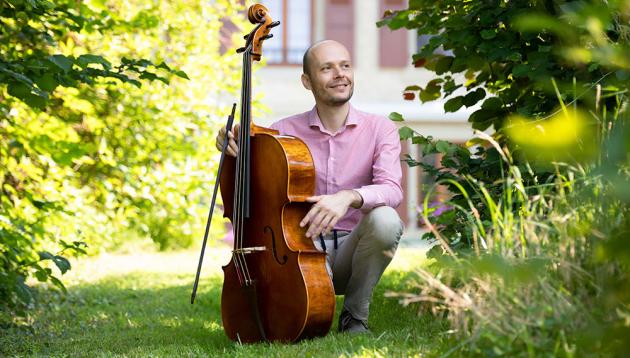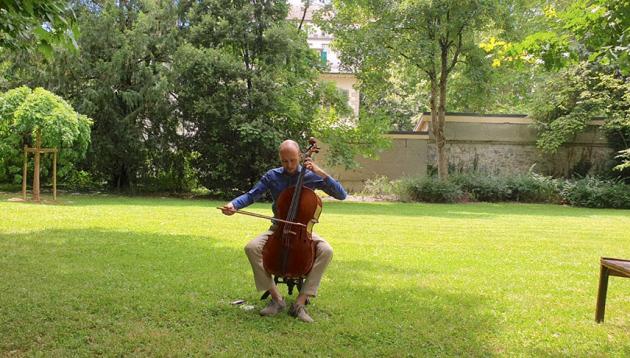 Blow me your wishes and dreams, I will reply you within 24 hours.
For your search for musicians, one or more, the solution is there.