Complete Suite for Solo Cello by J.S. Bach
The work of J.S. Bach, and in particular its suites for cellists, have this universal significance which never ceases to move everyone.
Very young, these pieces exerted a constant and growing fascination with their contact.
From then on, an unconscious wish formed inside me: that one day perhaps, I would be given access to certain essential keys to play this extraordinary music.
With time and with great luck, my practice turned towards a greater understanding of this work and its implications, to always go further ...
Welcome to all for a presentation / concert of this superb work.
I will be keen to tell you about its history, its peculiarities, and other specificities of executions, as well as various elements of context.
A true timeless journey.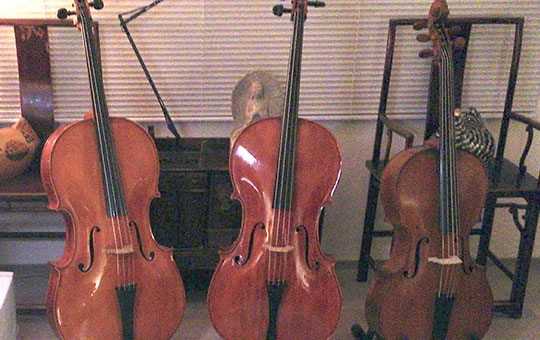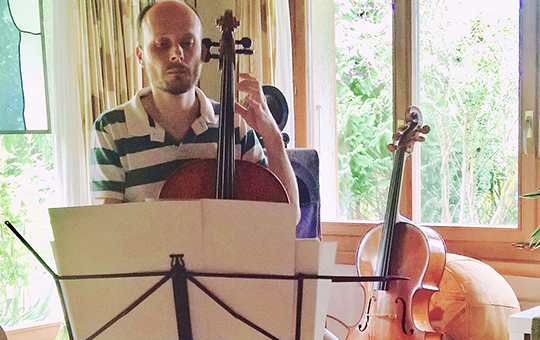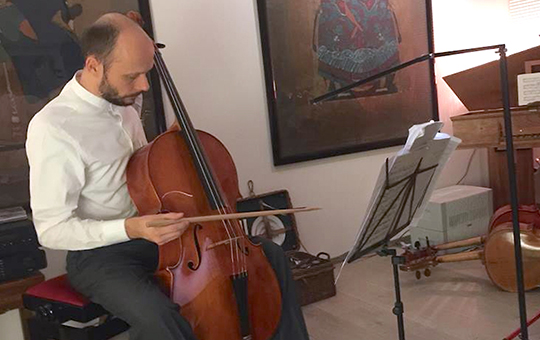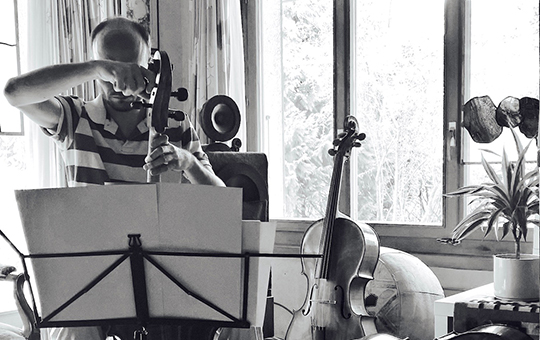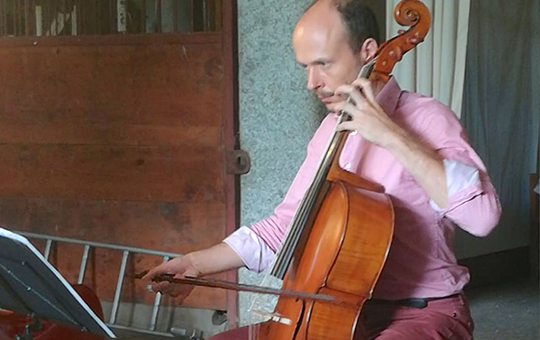 « I was thrilled and impressed to see such a result. He has imposed himself in perfect consistency! » L.
« Usually, I don't really like Bach. But I wanted to tell you sincerely that I was very touched by your performance» C.
« What a wonder, I wanted to dance the whole way!» K.
« Yesterday I was watching the effect of this music, played so wonderfully, on people. What work behind this presentation, this unforgettable event, ... The music continued to resonate in the space, around us, long after the physical sound had released the last note. We could hear again and again: bells, bagpipes, flutes, violins, conchs, crickets, waterfalls, sea waves, the murmur of springs, thunder, sirens, horns, the song of birds and human voices, the complaints, the vina, the hurdy-gurdy, the whistles ... all things and all the bells of all kinds of "noisy" species, known and unknown. What a blessing to have been there, during this presence so rare to hear.» R.
« Congratulations on your memorable and unusual performance. Finally, I said, the drunk people dance and encourage people to stomp their feet!» M.
« I find in your interpretation an extraordinary song, I find there a deep sense of the Opera, with a transparency (I would say resonance) superb. There is never any downtime.» J-J.
« You could hear Iberian madrigals from the 16th century. It was just amazing. » O.
« Thank you for this wonderful moment. When I listen to you, I have the impression that time stands still. Perhaps this is immortality!» D.
« A big bravo, Mathieu, for this completely innovative and demanding interpretation of the consequences and congratulations for the work accomplished. » C.
For more information, I will be happy to answer you.